Dino Puzzle is a great, funny, educational game for kids.

Game contains many addictive puzzles, riddles and various attractive mini-games.

(promotional graphics)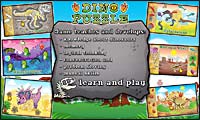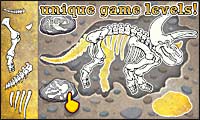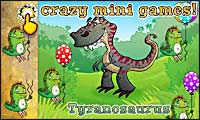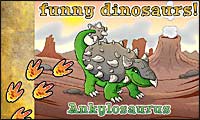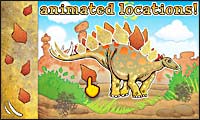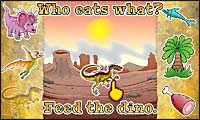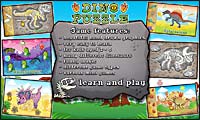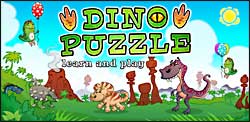 The game is set in prehistoric times - when dinosaurs ruled the world.
Kids learn and develop a lot of skills just by playing and having a great time.
Game expands knowledge of the dinosaurs, their environment and their life.
Features different dinosaurs like:
Tyrannosaurus, Diplodocus, Stegosaurus, Velociraptor, Pterodactyl and many others.
Game Dino Puzzle teaches and develops::
- knowledge about dinosaurs
- memory
- logical thinking
- concentration
- problem sloving
- manual skills

Game features:
- beautiful hand drawn graphics
- very easy to learn
- for kids aged 2 - 6
- many different dinosaurs
- funny music
- different game types
- various mini games

Screens from game Dino Puzzle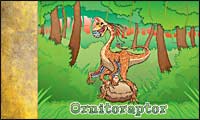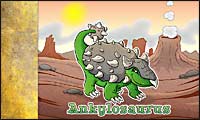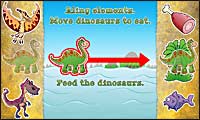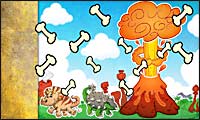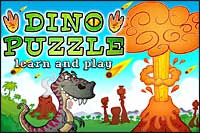 Game is in the works ...
Concepts of dinosaurs designed for the Dino Games.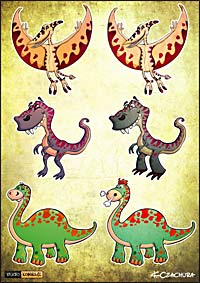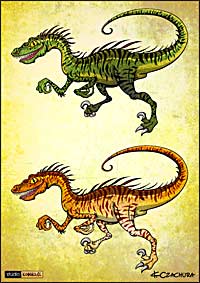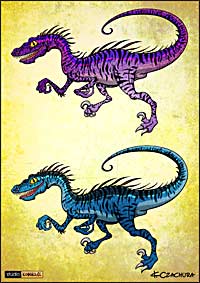 Logo design for the Dino Games.
Dino Games Facebook